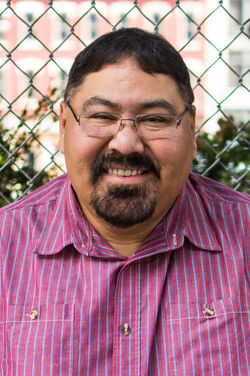 Chris Allen is an original and current troupe member, serving as the narrator for It's All Been Done Radio Hour. Starting in early 2018, Chris also became the editor for the It's All Been Done Radio Hour podcast.
Originally from Chicago, he now lives near Columbus, Ohio and works as a Financial Adviser.
Chris worked at two radio stations in southwestern Michigan and the Chicago 'burbs. He was an on-air personality and a production voice for commercials for eight years. He currently runs a hobby internet station, "OffTheCharts!", featuring pop and rock music from vinyl.
The narrator is the only role Chris originally auditioned for, though he has won a couple of additional parts. He has rarely missed a performance, having narrated all but two monthly and special shows.
Chris's Meet the Cast was the thirteenth in the series, released as podcast episode 74.
Characters
Main Characters
Narrator (all segments and commercials)
Recurring Characters