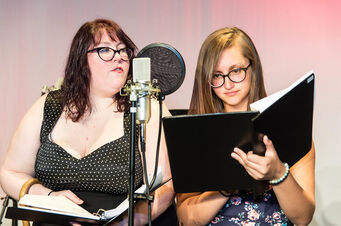 IABDPR was a commercial segment in It's All Been Done Radio Hour in 2017. It was originally pitched by cast members (and real-life sisters) Amanda Iman and Addie Peelle, whose improv made up a large part of the first episode.
In the commercials, sisters Chai and Kamomile (call them Kam and Ch) interview a guest in the style of public radio. But they are merely making audition tapes, not actually having a show on the air. They tend to talk with much innuendo, and then react with shock and disgust if the guest responds in kind.
In the fourth episode, taking place quite a bit after the first three, sister Oolong joins Chai, who feels betrayed that Kam has found success without her.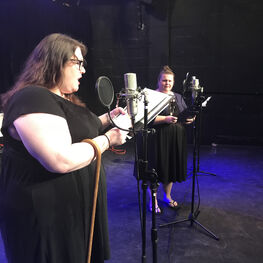 Characters
Chai played by Amanda Iman. Chai is the older sister and more pretentious of the two. She takes lead.
Kamomile played by Addie Peelle (#1-3). Kam is the younger sister who might realize what she's doing and is just acting offended.
Oolong played by Wendy Parks (#4). Oolong is the 'other' sister who was originally left out. She wasnot happy about it.
Episodes
| # | Title | Writer | Director | Live Show | Podcast |
| --- | --- | --- | --- | --- | --- |
| 1 | "Rubbing Chicken" | Jerome Wetzel, Amanda Iman, & Addie Peelle | Nick Arganbright | Show XXI | C33 |
| 2 | "Bump or Sticker" | Jerome Wetzel | Chase McCants | Show XXIII | C40 |
| 3 | "Event Planner" | Jerome Wetzel | Chase McCants | Show XXV | C49 |
| 4 | "The Other Sister" | Jerome Wetzel | Nick Arganbright | Show XXXVI | C85 |
Reruns
"Rubbing Chicken" was rerun in IABD Classic 2 with Samantha Stark as Kamomile and Karen Perta as Chai. Ryan Yohe returned as Chef Jimmy in the first commercial.
Community content is available under
CC-BY-SA
unless otherwise noted.