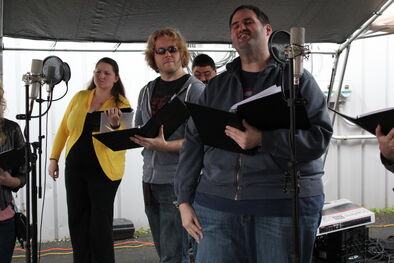 It's All Been Done Radio Hour performed at Starbase Columbus' Out of This World Festival on Saturday, May 21, 2016 at 1PM. Unfortunately, it was a rainy day. It was the second non-monthly show, only a twenty-five minute performance, and it was written and directed by Jerome Wetzel.
The main meat of this special was a re-run of Universe Journey "Trapped On the Bridge," with a new intro by Packer and Ratcliff. The entire performance was released as a single podcast, #54.
Performers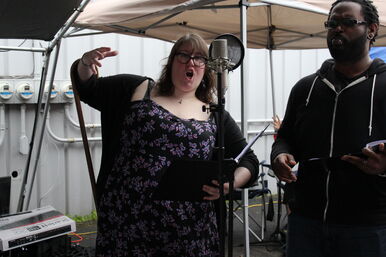 Chris Allen - Narrator
Nick Arganbright - Kahkay
Katie Boissoneault - Tokaladie
Katelyn Hamilton - Lady
Amanda Iman - Awshucks
Chase McCants - Packer and Who
Dallas Ray - Ratcliff
Samantha Stark - Clint
Shane Stefanchik - M-
Seamus Talty - Foley
Community content is available under
CC-BY-SA
unless otherwise noted.